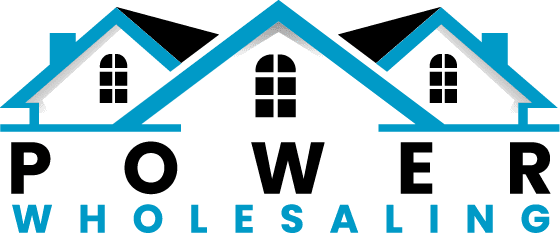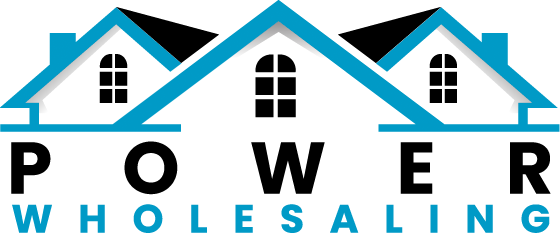 Premier Edition
"A Good Coach can change a Game, a Great Coach can change a life." – John Wooden
I got a call from "Jerry" about a week ago asking how to do deals with no money.
He went on to explain that he worked for a successful investor for 10+ years and last week his check was for $900 net and after paying his bills he had $100 remaining.
He does the investor's rehabs, shows properties to buyers and negotiates the sale prices – in his words, "I do it all!"
He called me to see about funding for himself if he could find a deal.
He admitted that despite his experience, he was afraid to make a move.
He explained he has a young son whom he wanted to have a real future, not what he had been through.
But the fear of the unknown had kept him in his JOB (Just Over Broke) all these years.
Maybe you are feeling the same way, especially if you want to be the Master of your Personal Destiny.
Who am I?
Investor for 46+ years through three (3) major up and down markets.
I love helping people become all they can be as real estate investors.
In 2006 we sold the properties we owned, stopped investing in real estate and in 2008 were asked to purchase a failing REIA.
I didn't want to own the real estate investment club, but I did come on board and brought it back to the largest and most successful REIA in the SE at that time.
The thing that I did was to offer real value at meetings instead of salesmen selling their "books and tapes".
This "revolutionary" educational format was extraordinarily successful and it's what I still love to do every chance I get.
My personal quest is to help people change their lives forever by becoming successful real estate wholesalers, rehabbers, and landlords.
"How has that worked for us?"
The testimony to our success is the number of very successful students that not only make fabulous livings but also have gone on to become "gurus" in their own right.
These successful students have changed their lives forever and will always have that spirit to strive to be successful and be leaders in their communities.
Each will leave his/her own legacy and there is no reason you can't.
But let's take a moment and discuss the ones who were not successful in becoming "all they can be".
Instead of failing forward as successful investors do, they quit.
I have said it many times, "I truly believe that anyone who wants to be a successful investor can be one!"
If that's true than why did some people quit?
Each case is individual but in general, they stopped doing what needed to be done because "it" wasn't working for them.
Frankly, the same obstacles and roadblocks that they encountered were the same ones the successful investors faced.
The only difference was the outcome, but what really happened?
The investors who quit had "life get in the road" and did not persist long enough until they succeeded.
Often, they would stop and start over and over again but not do the "things" that needed to be done every day.
They may have had unrealistic expectations of how soon they could do a deal.
But they are not alone, too many investors fail to achieve their dreams…
Since I literally work with students and investors every day, I get to see what works and what doesn't.
I have always strived to "stuff" our programs with more than enough information and instructions to give the user what he needs to be successful.
In addition, we have always been available to students whenever they needed us – this alone is priceless when you factor in our years of personal investing experience!
Working with investors has given me a unique perspective on what works, what doesn't and how to "stay in the game" till you win…
As I love to do, I am always striving to provide new and experienced investors with a Path to Success that they only need to follow, stay on it and don't ever give up.
What are the problems investors are facing?
Too many other investors doing the same things at the same time

Too few motivated sellers, too many investors

Inadequate and conflicting educational materials

Belief that a new investor has to know "everything" before he starts

Inability to overcome the "Fear of the Unknown"

Overcoming the Hype to sell specific niche investing methods (Bright Shiny Objects) that make the gurus rich, and investors broke

Over-reliance on Youtube® gurus giving partial and sometimes misleading information

The high cost of one-on-one coaching/mentoring – $18k to $100k+
I have addressed these specific roadblocks in our Power Wholesaling Program.
In addition, I have over 400 videos on Youtube® with the sole intent of helping investors get through the myriad of problems they encounter in their day-to-day struggles.
Many of these videos are live interviews with students talking about their deals and how they found and closed each one.
Many more show actual closing statements from students and investors who made great profits on their wholesale transactions.
Making great profits is a skill that we stress because assigning contracts can't sustain the profit margins you'll need to make a serious living.
The Program is divided into two main parts –
Part 1 – In-depth trainings to bring you through the four most important levels of investing.
Level 1 – Getting Started

Level 2 – 30 Day Challenge

Level 4 – Scaling the Business
Part 2 – When You Need Help You'll Have It
Weekly FAQ's Webinars and Online Questions Privately Answered –

just for you and your deals

This part of the Program is specifically designed to overcome roadblocks that top investors dead in their tracks
Part 1 – covers all the aspects of understanding the most successful forms of real estate investing and presents a Path to use Stacked Filters to find what should be the most motivated sellers.
Then you will be armed with "what to say and when to say it" with scripts that produce the best closing results.
These scripts alone are worth the price of the Program.
What most new investors don't realize is there is an always expanding number of potential prospects who need your help.
What we provide is specialized and targeted marketing methods that will work for you and, more importantly, work quickly.
Let's look at some of the content in Part 1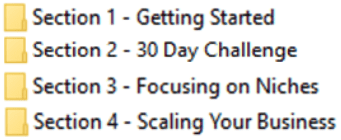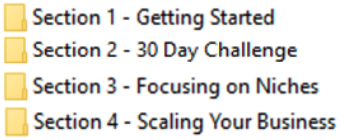 Let's take a closer look at some of the content in Part 1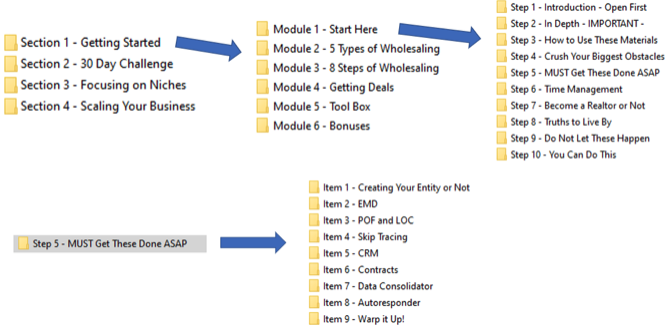 Let's take a further look at the content in Part 1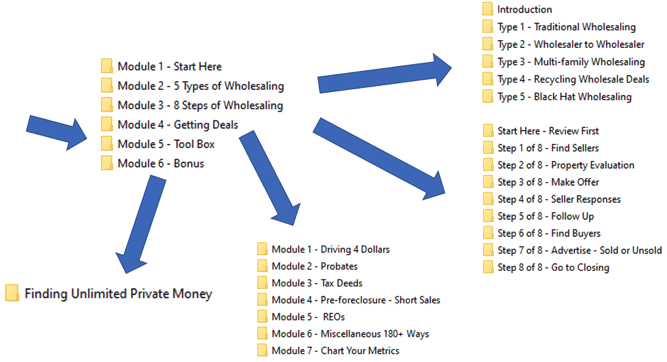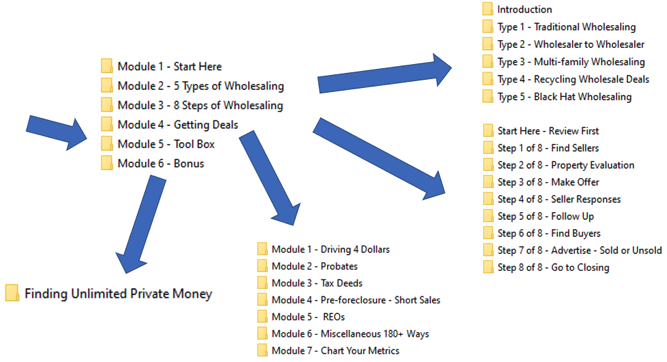 The ultimate key to accelerating an investor's success is having support when it's needed.
The very expensive courses offer technical support from "nice guys and gals" who have unfortunately, been unsuccessful in their own investing.
This part of the Program is by far worth much more than all the content in Part 1.
After all, what is over 100 years of "trench warfare" worth to you?
What is it worth to have someone there when you need them and you are about to lose a deal?
Frankly, when you find out the hard way, you'll realize it's PRICELESS.
Let's look at what you get in Part 2 of the Program.
The Program is designed to be a four consecutive months' delivery of content, support and focus on your getting deals.
You must do the "lifting" (work) but we are there to support you.
You will have either 16 or 24 weekly FAQ Coaching Updates that answer your questions in addition to daily email support.
Whenever you start, you will have access to Week 1 FAQ webinar and subsequent weeks in their relevant order.
You will have your questions answered so you can learn at your personalized pace – not having to be pushed aside by other "know-it-all" students in a Facebook® Group that's been designed to Not answer what you need when you need it.
We focus on your personal needs to get you "in the game" as quickly as possible.
The commitment you make to yourself will result in your success or failure.
Besides the one-on-one support, you'll get the funding you need to do your deals.
We'll disclose how to do most deals without funds and sometimes without even an Earnest Money Deposit.
Show you how to build your buyers list at warp speed and with buyers who have actually purchased deals – not just Looky Lou's.
You'll get contracting that has never been seen even by our Mentor Students – I put it together to overcome the inherent handicaps of "homemade" guru contracts that cause investors too many lost deals.
I have even included Bonuses that can make the difference in the speed of your success and/or the course of your career.
Let me take a moment and answer some FAQ's.
Is it actually and legally possible to do deals with no money?
Yes, to both, we provide the funding you need for your wholesale double closing and possibly your rehab deals.
How long does the Program last?
You have two options (4 months and 6 months) and you'll always the ability to extend your personal support on a month-to-month basis – at a nominal extra fee.
Can I work the Program parttime?
Once you have the material you can take the time you need to get started and continue – if this exceeds your chosen time period, you have the option to extend.
Do you give refunds?
The answer is "no" and if you are concerned that you won't be successful, you will be correct. This is a program that involves consistent and persistent effort and work on your part. if you are looking for an easy instant no work program, this is not it. I want you to be long-term successful not a quick sale.
Do you Guarantee that I'll make money wholesaling?
I would like to say "yes" but my experience is that everyone learns and works at different levels and your personal commitment is what will make it work for you.
If you simply are looking for fast and easy money this is not for you.
You will work hard to make what you earn, but you will become the Master of your Destiny – instead of your possibly ungrateful boss.
You're probably already working hard making other people rich, so why not you?
How do I know there is enough information to make me successful?
Lesser information amounts have made my students very successful so why not you?
If you have something that you don't find in the material, that's what your one-on-one personal support is all about – just ask.
That vital information when you need it is what your support person is there to do.
I have just given you a very brief overview of what will be in the Program and what support you can expect.
The other roadblock for many new investors is the "entrance cost".
Yes, you can watch Youtube® videos for free, but these guys won't be there when you get stuck and especially when you have a closing and need help…
They don't fund deals except to make you give up ½ of your profits.
As importantly as your materials and support, for the first time ever, we are offering a payment program.
This affordable option allows many more people the opportunity to become all they have dreamed about and more.
Now you have a chance to join the team that has taught so many successful students as well as local and national gurus.
What is the Payment Option?
Full Investment
Weekly Q & A Webinar
6 Months
(Value $5,982)
Personal Support via Direct Email Access
Unlimited Email Support
(6 Months – Value $7,200)
Funding Wholesale Deals
100%
(Special Discount Applies*)
Funding Hard Money Deals
Direct or Referral
Course Materials
Full Access to Four Segments – each Delivered Monthly
Bonuses
Complete Series
Initial Investment

$3,995
Quick Recap of the Program's Content and Bonuses
| SECTION # | CORE TRAININGS | DESCRIPTION | BONUSES |
| --- | --- | --- | --- |
| Section 1 | Getting Started | Everything you need to know to prepare and get you doing wholesale deals – the "enhanced" materials our most advanced Mentor Students use. | "How to Find Unlimited Private Money" |
| Section 2 | 30 Day Challenge | We show you what to do every day and each hour to quickly get you a deal DONE… | "Tax Deed Fortunes", "Conquering Lease Options" and "Buy Notes and Prosper." |
| Section 3 | Niche Marketing | We look at overlooked niches markets and how to monetize each one. | "How One Student Earned $200k/Month Wholesaling – Step-by-Step" |
| Section 4 | Scaling Your Business | An in-depth look at "The Magnificent Seven Ways" to rapidly scale your business – sometimes in just a few days… | "How One Wholesaler Closes 10+ Deals a DAY" |
If affordability is an issue, think about friends and family members to support your career change.
Instead of paying tens of thousands of dollars for a "formal" education, try investing where you can "Earn while you Learn"
You can also take on a partner who pays for the Program to get you started.
When you put it on a credit card you should pay it off as soon as you get your first deal.
If you are concerned about whether you can learn and do the steps needed to make it a career, just watch the videos of my interviews with my students and listen to their stories.
One common "thread" is that they didn't believe it would work, but it did!
Remember, what you learn will stay with you forever, and can be used over and over, again and again.
We made a very critical and tactical decision:
You will be receiving the Program in four parts – the same ones as the "Sections" I mentioned previously.
The reason is simple and it's in your best interest –
This "timed delivery" allows you to build on the foundation that has made our students so successful.
It discourages you from "stinking thinking" ideas that are often preconceived from previous investing or watching too many Youtube® videos.
I would wholeheartedly suggest that before you spend money for any other Program that you try ours first – it'll save you tons of time, money and you'll likely be more successful.
If you are ready to change your life forever and get the best possible opportunity at becoming a successful real estate investor, now is your chance.
To get STARTED all you need to do is go to the link below and sign up.
If you have hesitations or reservations this is normal, and this hollow fear is the same one that has kept millions of people in their J.O.B. (Just Over Broke) situations for their entire working life.
You can also use this Program in a "Parttime Mode" as you'll always have the information available to you including the Weekly Q & A webinars.
I always suggest that new investors complete five wholesale deals before you fire your boss.
Remember, you alone are responsible for your destiny because of the choices you make.
Now is the time to make one choice that can change your life forever and give you whatever you want from life.
What is it you want from life?
Only you know the answer to that question and now you have an opportunity to start working on what you want and all you can be.
To reiterate, Power Wholesaling Premier Edition is the merging of the two most successful Mentoring and Coaching Programs in the industry – and you can now get access to it all.
Get onboard now so you can break away from whatever is keeping you from being all you can be and start creating a legacy for yourself.
Just go to the link below on this page and pick the payment option that best fits you.
In summary, you get more than enough information to make you a successful investor and, even more importantly, you'll get the support you need to go with it.
Click the button below and get started on changing your life forever…